Asbestos garages were very popular during the 1940s-1970s. The cheap material meant that homeowners could quickly and easily build a garage for their car or garden equipment, and many were built as a DIY kit. Early examples were constructed entirely of asbestos cement panels placed onto a timber or iron frame.
Later garages were more substantiate and had concrete sides instead of asbestos cement. These were stronger, but the concrete and reinforcing bar resulted in a much heavier building.
---
Asbestos Garage Removal is the process of removing any outbuilding construction of asbestos containing materials, leaving behind just the concrete slab or brick walls. Asbestos garages and outbuilding are very common across the United Kingdom and usually contain corrugated asbestos cement roof sheets and internal or external asbestos cement panels.
Whether your looking to have an asbestos garage removed in full or just asbestos roof removal so that you can replace it with something non-toxic, we can help.
Why Have An Asbestos Garage Removed?
Although asbestos was a relatively cheap and hard-wearing material, most buildings were constructed from it over 30 years ago. Over time, the panels become weak and brittle resulting in cracking and leaks.
As a result of the decaying materials, homeowners may look to have the garage removed, either to make way for additional parking or a new building.
In some cases, only the roof of the building is made from an ACM and the sides from brick. In this case, some customers opt for just an asbestos garage roof removal to retain the rest of the structure.
Any property built up until the 2000 may have an asbestos garage on site (including council houses) and it is recommended that you source a Health & Safety Executive certified asbestos garage removal company to remove and dispose of the material. Doing so means that you eradicate any risk to human health whilst at the same time ensure that the environment is protected. Modern concrete garages no longer include asbestos in their roof construction favouring to use reinforced cement fibre. Neither material may be recognized by any marks and only laboratory analysis shows if asbestos is present.
It is a common misconception that a garage constructed of asbestos can only be carried out by a local council. In fact, local authorities rarely carry out such work.
How Much Does Asbestos Garage Removal Cost?
An asbestos garage removal price starts at £480.00+vat for a chrysotile cement garage roof removal and disposal, and varies depending on the type and amount of asbestos present. Chrysotile asbestos products do not usually require a notification to the HSE as they are a bonded material and therefore less likely to release fibres. It is important to ensure that guideslines are still followed and a professional asbestos removal company will understand all the necessary processes to safely eradicate the material.
Sometimes garages were lined with asbestos insulating board (AIB) to insulate them. There will be an increased charge if the garage contains AIB or any other materials which requires a notification to the HSE.
Professional Asbestos Garage Removal
All asbestos garage removal contracts are undertaken in consideration of all Regulations and Laws. The asbestos isn't broken or drilled and therefore poses no risk to the public. The recovered asbestos is wrapped in a specialist heavy-duty polyurethane and then carefully removed from site when it is disposed of in a specialist asbestos waste centre.
We provide Asbestos Garage Removal across the South, South East and London. We are able to demolish and remove any asbestos building within Health & Safety Executive and the Environment Agency guidelines.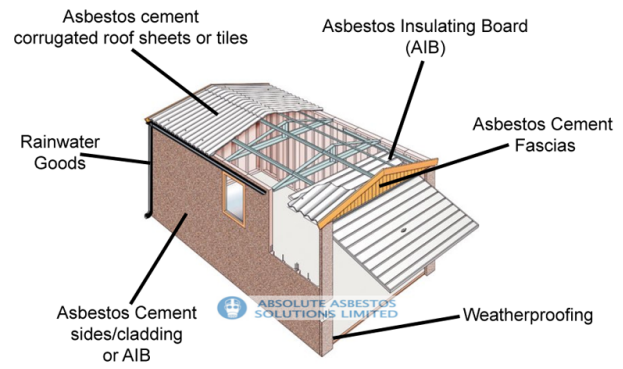 Non-asbestos Garage Removal
We also carry our removal and demolition of non-asbestos garages, such as those made from metal and timber. For more information, please call us for a quotation.
We Provide A Range of Asbestos Garage Removal Services:
waste removal only
corrugated roof removal
corrugated roof removal and side demolition
full demolition including concrete slab
Asbestos cannot be recycled and it is an offence to reuse it. Asbestos must never be crushed or broken by an unqualified person. You should never mix asbestos with other types of waste or dispose of it in your domestic refuse collection. Remember: The law says that material should always be presumed as containing asbestos unless it can be confirmed otherwise by a competent person.
To speak to someone regarding our full range of asbestos services call us on 01206 645022 and we will be happy to advise you further.